What to Expect with Therapy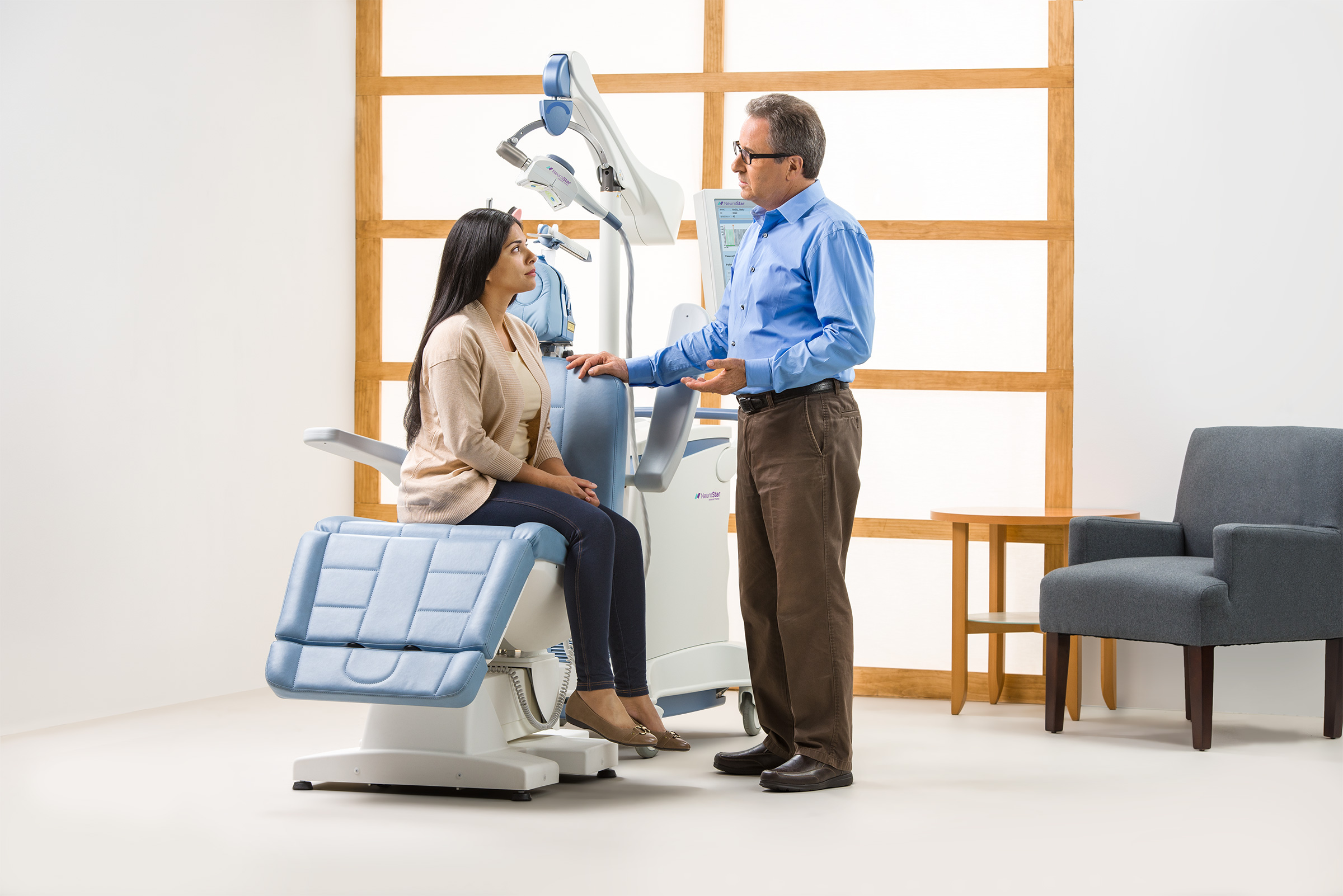 NeuroStar TMS Therapy® is safe and effective, and can be conducted right in your doctor's office.
• Each session takes 19-37 minutes depending on device version
• Sessions are 5 days a week, for 4 to 6 weeks
During NeuroStar TMS Therapy, patients are awake and alert and can speak with the clinical operator if necessary. After treatment, patients can immediately return to normal activities. There are no effects on alertness or understanding; patients being treated with NeuroStar TMS Therapy can drive themselves to and from their treatment sessions.
Click on the video below to learn how NeuroStar TMS Therapy has helped reduce symptoms in people living with depression.
During treatment sessions, patients recline comfortably and relax in the treatment chair. A small curved device containing the magnetic coil rests lightly on the patient's head and delivers focused magnetic stimulation directly to the areas of the brain that are underactive in patients with depression. The patient will hear a clicking sound and feel a tapping sensation on the head.
The most common side effect is generally mild-to-moderate pain or discomfort at or near the treatment area during the session. When this occurs it is temporary, and typically occurs only during the first week of treatment.1
NeuroStar TMS Therapy may not be right for everyone, so talk to a NeuroStar physician to learn more about how this proven depression treatment has helped other people with their depression, and whether it may help you or your loved one.
Find a NeuroStar TMS Therapy distributor in your country.